OUR HISTORY
We began our journey as a saree and lehenga business founded by our grandfather Late Shri Ramballabh Agarwal in the year 1960 in Johari Bazar, Jaipur as a dream to serve Rajasthani traditional wear to the people of Jaipur. In 1970, our father Shri Madhu Sudhan Agarwal carried it forward with a great amount of trustworthiness of his employees and customers.
As time would have it, with the blessings of our elders, we brothers Ranu Jindal, Rajeev Jindal and Bharat Jindal expanded it by starting manufacturing and wholesaling establishment in the year 1996 as Shree Ganpati Fashions from Agrasen Market, Johari Bazar, Jaipur.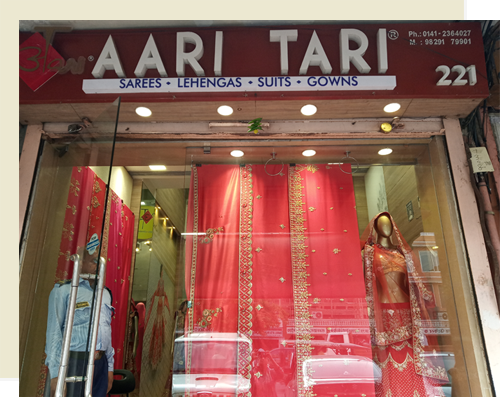 BEGINNING OF AARI TARI
With years of hard work and perseverance under the leadership of Shri Ranu Jindal, on the auspicious day of Dussehra, 28 September 2009 a small space in Johari Bazar, Jaipur, Aari Tari ventured into retail operations with a vision to become the largest retailer in Rajasthan. On 23 October 2013, considering the demand to widen its space, we built a more spacious outlet of 7000 sq. ft. carrying a huge variety of bridal lehengas, sarees, and suits and received a complete acceptance of our customers from all over the city and beyond that. On 27 January 2019, we again upgraded into a luxurious outlet of 15000 square feet which has become an identity of Jaipur.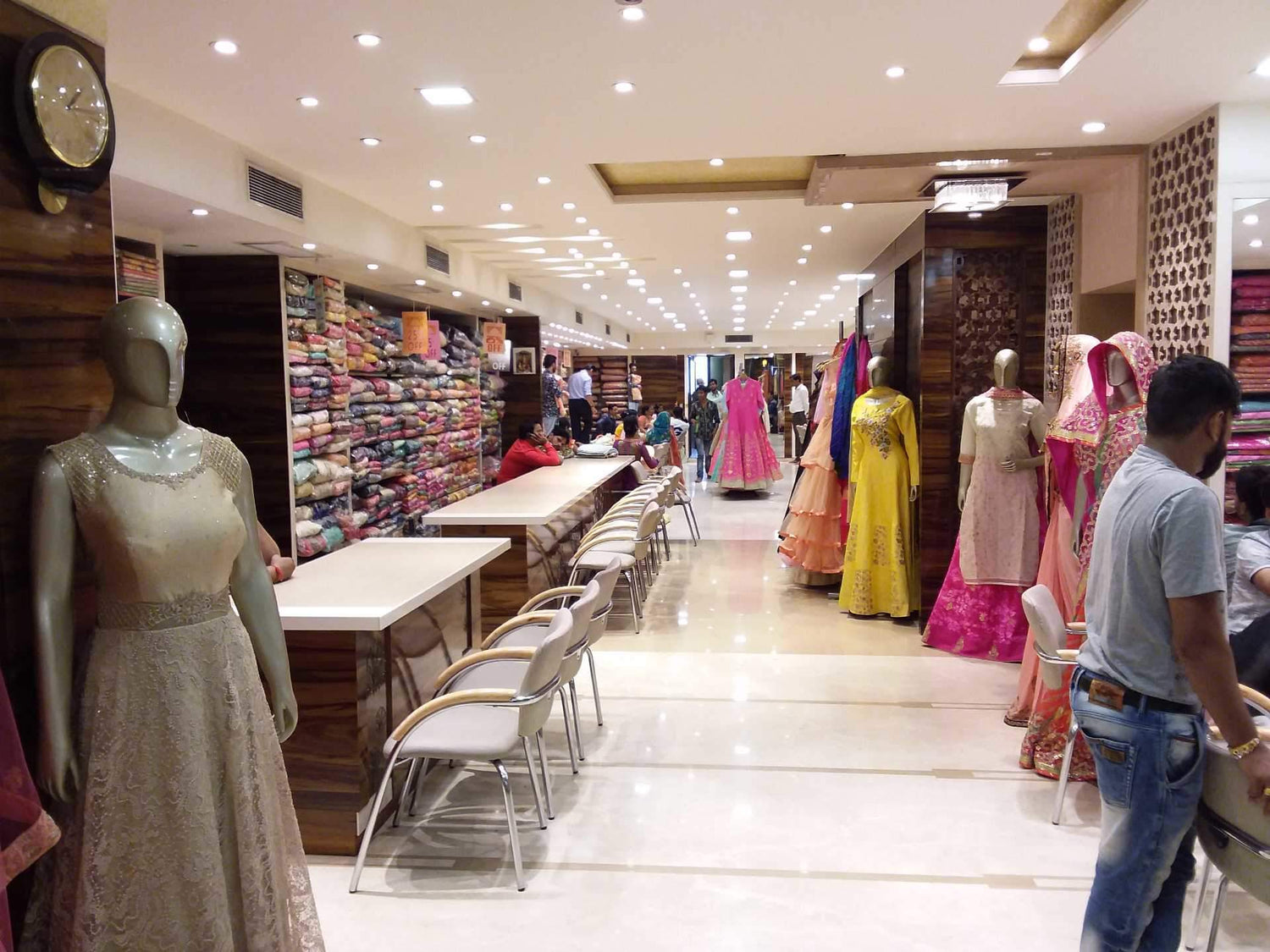 OUR OFFERINGS
Aari Tari offers beautiful hues, shades and tones on diverse fabrics embellished with contemporary designs and styles. These are created in such a way that the finished result is an eye-catching outfit meant to be preserved for generations to come. To make the process of creating more compelling, our in-house expert designers create well-crafted clothing with innovative techniques such as Gotapatti, Aari Work, Zardozi, Danka, Marodi, and much more handcrafted by skilled craftsmen. Each design showcases the intricacies of art with elaborate details and beautiful color combinations. At Aari Tari, we offer an immense variety of collections of traditional ethnic wear ranging from girl lehengas and suits to sarees, indo-westerns, and salwar suits for women that bring out the true essence of the wearer. Be it a traditional wedding or functions, events or celebrations you would find an outfit for every occasion in our store.
IN 2019
Today Aari Tari is a renowned brand notable for its services and reliability. The years of experience in the trade with continuous perseverance and perfection, it has established itself as one of the most authentic names in Jaipur and hopes to serve with much-enhanced services in the future. The brand has now ventured into the online space with www.aaritari.com, making it convenient for our widely spread customer base to shop for the best outfits of their choices online.
Guarantees
Shipping Worldwide
Special financing and earn rewards.
14 Days Return
14-days free return policy.
Security Payment
We accept all major credit cards.